The Skyline Spartans scored a 49-32 win over the Hazen Highlanders on Thursday night at Renton Memorial Stadium.
This is the second year in a row these two have played, with Skyline winning last year's matchup 16-7 in Sammamish.
With the win, Skyline moves to 2-1 on the season as they head into Kingco Conference play with a home game against Newport. The Spartans started with a loss to Kentwood, but have followed with back-to-back win against Peninsula and now Hazen.
Hazen drops to 1-2 on the year heading into NPSL play where they will start by hosting the Mount Rainier Rams. The Highlanders got a week one win against Lindbergh, but have dropped back-to-back games against Camas and Skyline.
With both teams heading into conference play, we fully expect them to make some noise as we head towards the playoffs.
We were fortunate enough to have a photographer at the game share pictures with us, and we decided to share them with you.
SLIDE1 of 10
HAZEN QB MICHAEL FRANKLIN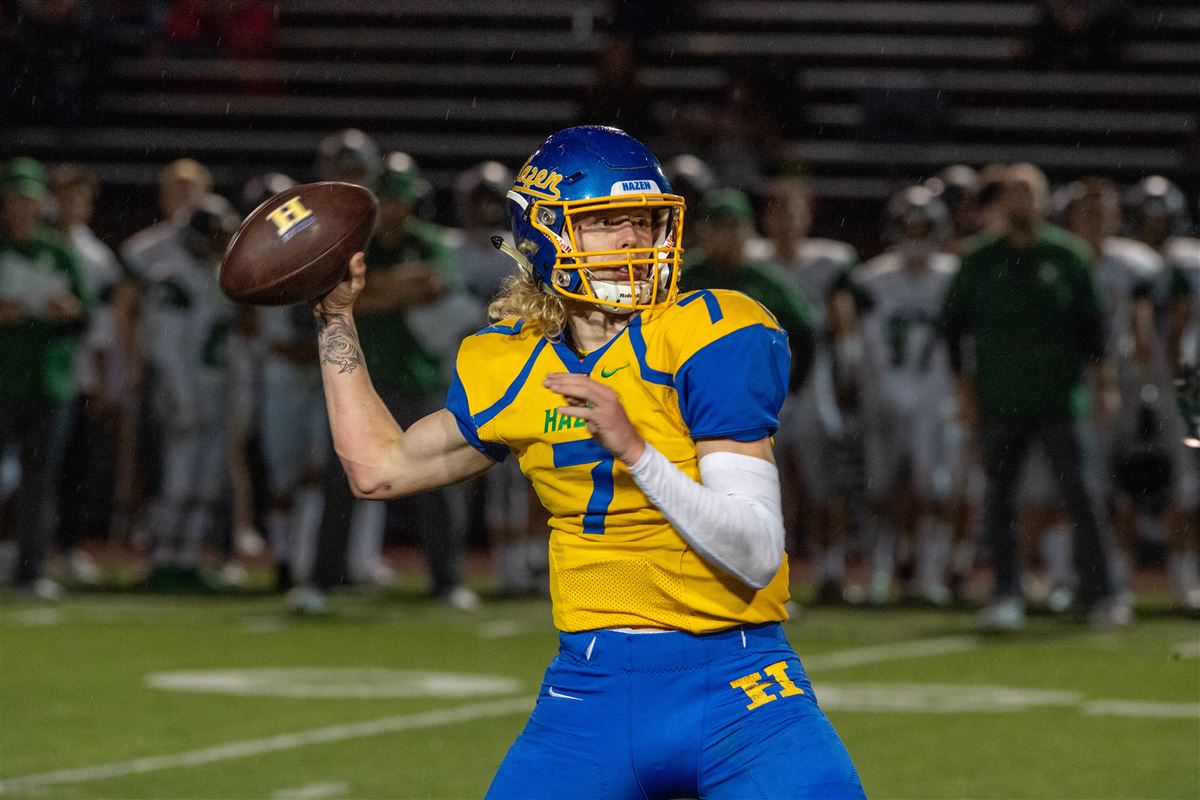 (Photo: M. Samek, 247Sports)
2020 Simon Fraser commit Michael Franklin is in a new offense and has shown flashes of brilliance.
In a week one win over rival Lindbergh, Franklin threw for 219 yards and rushed for another 104 yards, to go with four touchdowns.
Franklin is a state championship winning QB that could do great things with Hazen in the NPSL.
SLIDE2 of 10
SKYLINE QB DANIEL BUXTON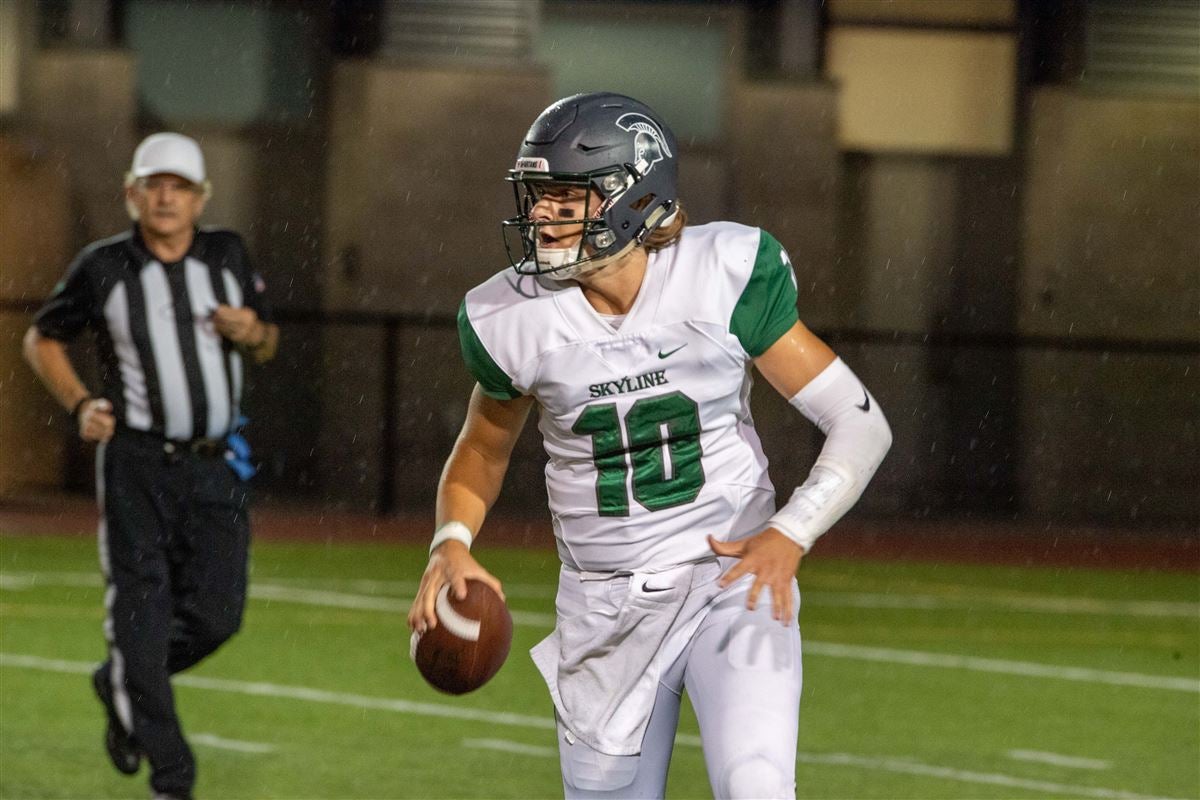 (Photo: M. Samek, 247Sports)
Daniel Buxton has all the tools to be the next big QB from Skyline.
Listed as 6-foot-4, 220-pounds, Buxton already holds an offer from Nevada. Buxton has a strong arm and does a good job commanding the offense. With his size and arm strength, things should begin to pickup this offseason.
Buxton was injured in week one against Kentwood, but bounced back in a win over Peninsula with 28 completions for 222 yards and three touchdowns.
Time will tell, but Buxton looks to be another top flight QB in the 2021 class.
SLIDE3 of 10
HAZEN WR GABRIEL OGUNLEYE
(Photo: M. Samek, 247Sports)
There is a lot to like about 2021 WR Gabriel Ogunleye. He's got good size. 6-foot-2 and 195-pounds, to go with tremendous all-around athleticism and great length.
Ogunleye is really coming into his own during his junior season. He's only hearing from Montana State at the moment, but you can expect things to pickup once his film starts getting to college coaches.
SLIDE4 of 10
HAZEN ATH JAMIL BELEFORD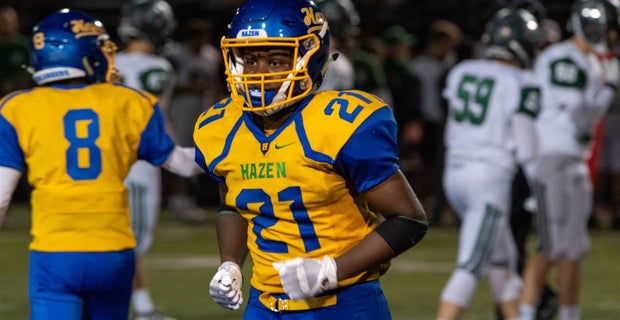 (Photo: M. Samek, 247Sports)
Just a freshman, ATH Jamil Beleford has the look of a nice prospect down the line.
Beleford has nice size at 5-foot-10 and 175-pounds, to go with nice burst and great vision.
We are a long way away from signing day for this 2023 prospect, but he is definitely someone you want to keep an eye on.
SLIDE5 of 10
SKYLINE DE SCHUYLER ALTON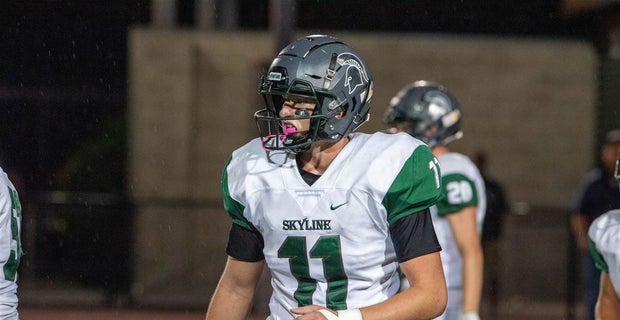 (Photo: M. Samek, 247Sports)
2020 DE Schuyler "Sky" Alton holds an offer from Simon Fraser and is hearing from other high academic schools.
At 6-foot-3 and 210-pounds, Alton has the frame to add weight if needed.
SLIDE6 of 10
HAZEN HC CHRIS BENNETT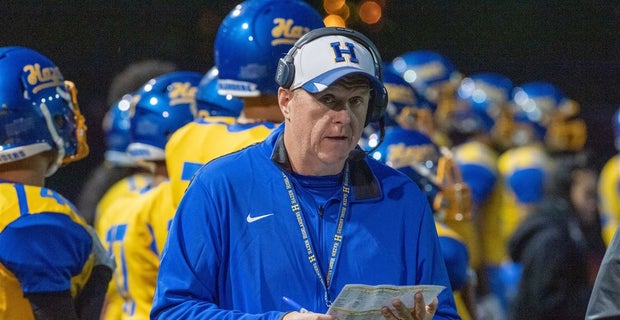 (Photo: M. Samek, 247Sports)
Head coach Chris Bennett has a career record of 64-47 over 11 years with Hazen, Issaquah and Sammamish.
Bennett is in his 4th season at Hazen High School.
SLIDE7 of 10
HAZEN WR SAMOL SOK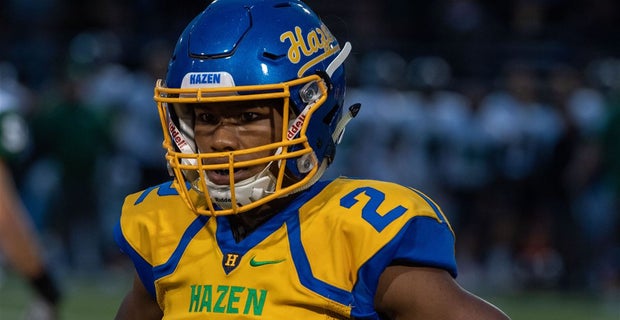 (Photo: M. Samek, 247Sports)
A transfer from Rainier Beach, 2020 WR Samol Sok is explosive and a threat to score at any time.
Sok is listed at 5-foot-10 and 175-pounds and does his best work out of the slot.
SLIDE8 of 10
SKYLINE RB COLE GOOD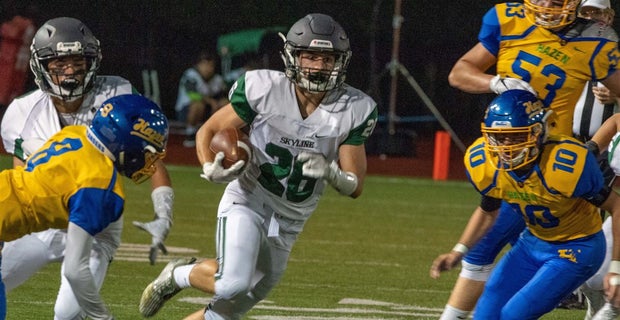 (Photo: M. Samek, 247Sports)
On the smaller side, Cole Good is a classic Skyline RB. He runs hard, hits the hole and isn't worried about contact.
The Spartans have struggled to run the ball early in the season and will need to be more consistent once they hit Kingco play.
SLIDE9 of 10
HAZEN ATH ASHAKI DAVIS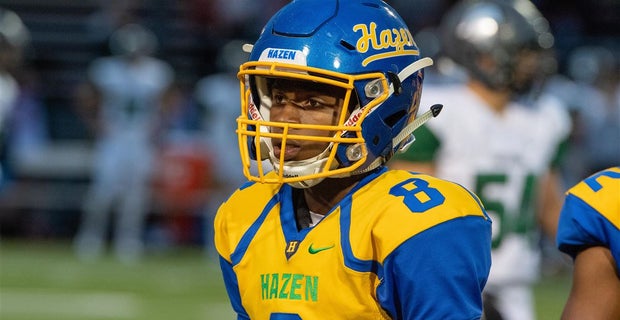 (Photo: M. Samek, 247Sports)
2022 ATH Ashaki Davis has had a good start to his sophomore campaign. Davis is listed at 5-foot-10 and 150-pounds, and has the frame to add some weight over the next few years.
The athleticism is there, it's just a matter of how he develops.
SLIDE10 of 10
SKYLINE ATH RYAN FRANKLIN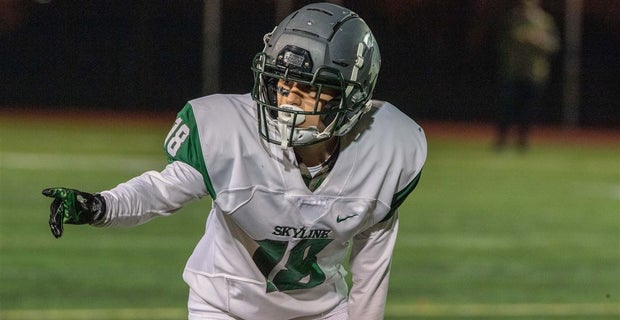 (Photo: M. Samek, 247Sports)
The younger brother of Hazen QB Michael Franklin, Ryan Franklin looks to be a nice prospect in the 2022 recruiting class.
At 5-foot-11 and 165-pounds, Franklin isn't done growing.
The talent is there, just a matter of what position he best projects long term.